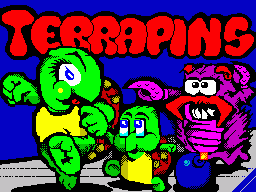 Terrapins
Comments
Log in with itch.io to leave a comment.
Dos juegazos. Compra obligada para todo usuario de ZX Spectrum. Gracias!
An excellent game, and a very nice conversion too!
I kept on playing the demo so I decided to purchase the full version :)

Hope to see more from you in the future! Keep up the good work!
Lots of fan with this game.... :)
Great conversion of the arcade! Love it!
Continue the good work !
Great game!. Keep up the good work!